Happy Hour and Book Group Discussion of Empty Mansions
Date:
Wednesday, September 4, 2019
Location:
Kenwood Country Club | 5601 River Rd, Bethesda, MD 20816
Thank you to our event sponsor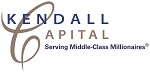 Please join us for an end-of-summer networking happy hour on the veranda at Kenwood Country Club.
For those who are interested, there will be a book discussion on Bill Dedman's Empty Mansions during the happy hour. Mr. Dedman will speak at the Council's September 18 membership luncheon and this discussion will give interested members and guests a chance to chat about the book prior to hearing from the author.
Of course, the usual happy hour networking will continue throughout the evening for those that are not interested in chatting about the book.
Empty Mansions is available at your local library and many bookstores. Here is a link to purchase on Amazon.
Add to My Outlook Calendar (see Google Calendar Instructions)