Modern Uses of Partnerships in Estate Planning
Date:
Tuesday, March 1, 2016
Location:
Bethesda Marriott Hotel | 5151 Pooks Hill Road, Bethesda, MD 20814
Speaker:
Paul S. Lee, Senior Regional Wealth Advisor and Managing Director, Northern Trust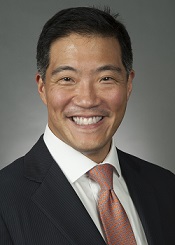 Program Description
ATRA has vaulted income tax planning and tax basis management to the forefront of estate planning. Entities taxed as partnerships are the ideal vehicle in this new paradigm. This presentation will discuss how partnerships can be used to change the basis of assets, maximize the "step-up," defer and shift tax items (income and deductions), and transfer wealth in a world of diminishing valuation discounts.
Speaker Biography
Paul S. Lee is a Senior Regional Wealth Advisor & Managing Director with The Northern Trust Company. Prior to joining Northern Trust, he was at Bernstein Global Wealth Management as National Managing Director, and a partner in the Atlanta-based law firm of Smith, Gambrell & Russell, LLP.
A frequent lecturer and panelist on investment planning, tax and estate planning, Mr. Lee has spoken at the Heckerling Institute on Estate Planning, ACTEC National Meeting, Southern Federal Tax Institute, USC Institute on Federal Taxation, Southern California Tax & Estate Planning Forum, Notre Dame Tax and Estate Planning Institute, AICPA National Tax Conference, and the AICPA Advanced Estate Planning Conference. His articles have been published by The ACTEC Law Journal, BNA Tax Management Estates, Gifts & Trusts Journal, BNA Tax Management Memorandum, Estate Planning Journal, Trusts & Estates, Estate Planning & Community Property Law Journal, The Practical Tax Lawyer, Major Tax Planning, and the Emory Law Journal.
Mr. Lee received a BA, cum laude, in English and a BA in chemistry from Cornell University, and a JD, with honors, from Emory University School of Law, where he was notes and comments editor of the Emory Law Journal; he also received an L.LM. in taxation from Emory University. Mr. Lee was the recipient of the Georgia Federal Tax Conference Award for Outstanding Tax Student and the Ernst & Young Award for Tax and Accounting. In 2014, Mr. Lee was inducted into the NAEPC Estate Planning Hall of Fame®, and designated an Accredited Estate Planner® (Distinguished).
Details
12:00 noon - Registration and lunch buffet; 12:15 pm - Program begins
Registration Fee: $40 for members; $50 for non-members
Free Parking
Related Document(s):