You're Not Getting Married - Are Your Assets Really Protected?
Date:
Thursday, September 27, 2018
Location:
Kenwood Country Club | 5601 River Road, Bethesda, MD 20816
Speaker:
Linda Ravdin, Esq., Pasternak & Fidis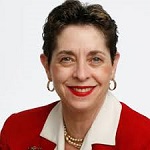 About the Program:
As more couples choose to live together without marriage, and as they age, issues about asset protection begin to loom large. There are a host of questions that may arise, including: What happens if one they own a home together and of them needs to go into a nursing home; will the other spouse be forced to sell? What if that spouse is elderly and frail; how will a forced sale and a move affect him or her? Especially in long-term relationships, have the parties made oral agreements about sharing assets in the event of a dissolution, or about will provisions for a surviving partner, or does one party think such an agreement exists? Is an oral agreement of this type enforceable? How can the wealthy partner protect his or her assets from a meritless claim? How can the disadvantaged party protect him- or herself from a change of heart?
About the Speaker:
Linda J. Ravdin, Esq., a principal in the firm of Pasternak & Fidis, P.C., concentrates her practice in divorce and family law for families of all kinds.
Linda is a nationally known authority on the law of premarital and postmarital agreements and has taught other lawyers all over the United States. She is the author of several books on premarital agreements, including Premarital Agreements: Drafting and Negotiation for the American Bar Association, as well as numerous articles. From 2010-2012 she served as the ABA Family Law Section Advisor to the Uniform Law Commission (ULC) Drafting Committee on the Uniform Premarital and Marital Agreements Act, adopted by the ULC in 2012. Linda is the co-author of the only comprehensive manual on divorce and family law of the District of Columbia.
Linda is a Fellow of the American Academy of Matrimonial Lawyers and a Fellow of the American Bar Foundation. Both Washingtonian and Bethesda magazines have included her in their lists of the best divorce lawyers in the Washington area.
Details:
Buffet lunch is served at 12:00 noon and the program begins at 12:30 p.m.

Members may attend at no cost.

Guests are warmly welcome when accompanying a member host.
A guest fee of $50 applies.

Free parking.
Thank you to our Signature Sponsor