Joint Council Meeting Via Webinar | The Washington Update- What Does All This Noise Mean to Me and My Clients?
Date:
Thursday, April 30, 2020
Speaker:
Jeff Bush, The Washington Update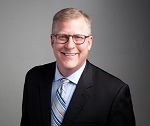 Due to COVID-19, this meeting will be held as a one-hour webinar
The 2020 Joint Council Meeting is hosted by the Washington, D.C. Estate Planning Council. Members of the Northern Virginia EPC also will participate.
Program Description and Benefits:
The 2020 election is poised to mark an inflection point in our country's future. The parties offer starkly different views on issues that will define American policy for years to come. The economy is paramount, but many of the country's most contentious issues will be on the table, including taxes, trade, healthcare, taxation, fiscal policy, foreign relations, infrastructure, immigration, individual rights, and others. Mr. Bush will address many of these issues, and more, in his presentation.
Speaker Biography:
A dynamic and insightful speaker and author, Jeff Bush is known for his unique ability to translate difficult and confusing information coming out of Washington D.C. into winning growth strategies for business owners, executives and high net worth investors. He is a colleague of Andy Friedman and an integral part of The Washington Update, the industry's NONPARTISAN experts on all things Washington. Mr. Bush frequently appears on CNBC's Nightly Business Report, is featured in various industry publications, including Investment News, and is a guest on POTUS Sirius/XM Radio. While best known as a keynote speaker, he has shared the stage with many notables, including Vice Chairman of the Federal Reserve, Stanley Fischer, Ron Insana, a reporter for Market Score Board and former Senior CNBC Analyst, Consuelo Mack, host of Wealth Track, Jeffrey Applegate, CIO for Morgan Stanley, Robert Reynolds President and CEO of Putnam Investments, and John Theil, former Vice Chairman of Global Wealth Management at Bank of America. Mr. Bush is a 30+ year veteran of the financial industry. By the end of his career on Wall Street, he was managing a $50+ billion sales organization. Before that, Jeff was the youngest managing partner in the 150-year history of The New England Financial.
Logistics:
Fees: No charge for members | $25 for

guests and emeritus

Connection details will be emailed to registrants the day prior to the webinar