After the Plan: Helping Your Clients Become The Best Trustees They Can Be and Make the Most of the Trusts You've Created for Them
Date:
Thursday, September 15, 2016
Location:
Hilton Rockville Hotel | 1750 Rockville Pike, Rockville, MD 20852
Speaker:
Patricia M. Angus, Esq., Angus Advisory Group LLC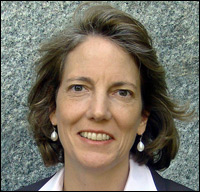 PLEASE NOTE NEW LOCATION
About the Program:
How often do you set up a trust naming an individual trustee or co-trustee?
Do you wonder what happens after your work is done, and do you worry whether your plans might be thwarted because the individual named as trustee doesn't know what it means to be a trustee, and how to do it well?
In this session, Patricia Angus, a thought leader in multi-generational family governance and wealth, and author of a plain-English primer on trustee duties, will discuss what she calls the "perfect storm" -- a convergence of the increased use of trusts, combined with the historic inter-generational wealth transfer, colliding with unprecedented numbers of trustees who are inadequately educated on their duties and responsibilities. She will discuss how to combine "heart" and "mind" in helping clients get started as trustees or to refresh their learning if they're already serving in that role. She will specifically address the concerns of lawyers, financial advisors, and other professionals who wish to set their clients up for success.
About the Speaker:
Patricia Angus, JD, MIA, TEP, is Founder and CEO of Angus Advisory Group LLC and an Adjunct Professor at Columbia University. A recognized thought leader in the field, she has provided legal and strategic advice to global families and firms with multi-generational businesses, trusts, and philanthropy, for over two decades. She is the author of The Trustee Primer: A Guide for Personal Trustees and writes the Building Bridges column on www.wealthmanagement.com.
Ms. Angus practiced law at trusts and estates boutique Hughes and Whitaker (now Day Pitney) and Coudert Brothers international law firm (now Baker & McKenzie). She was Principal and Chief Wealth Advisory Officer of Shelterwood Financial Services LLC and Family Wealth Advisor at GenSpring and JP Morgan Private Bank. In 2012, she launched the Family Enterprise and Wealth MBA course at Columbia University Graduate School of Business.
Details:
Buffet lunch is served at 12:00 noon and the program begins at 12:30 p.m.

Members may attend at no cost.

Guests welcome when accompanying a member host. A guest fee of $50 applies.

Free parking. Closest Metro Station: Twinbrook on the Red Line.