Keeping Up to Date on Fiduciary Income Tax Returns (IRS Form 1041): Preparation and Issues
Date:
Thursday, January 19, 2017
Location:
CohnReznick | 7501 Wisconsin Avenue, Suite 400E, Bethesda, MD 20814
Speaker:
Donald T. Williamson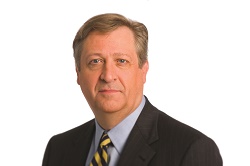 Program Description and Benefits:
Almost every estate and trust must file a federal income tax return, Form 1041. Hear from Professor Don Williamson about some of the pitfalls to avoid and elections to make regarding this return's preparation.
This meeting will be held jointly with the Washington, D.C. Estate Planning Council.
Speaker Biography:
Donald T. Williamson is the Eminent Professor of Taxation and the Howard S. Dvorkin Fellow at the Kogod School of Business at American University in Washington, D.C. He is the director of the master's in taxation program and executive director of the Kogod Tax Center, a research institute fostering public awareness of tax issues affecting small business and entrepreneurs. He has also served as an adjunct professor of law at the Washington College of Law at American University, and has held teaching positions at the State Administration of Taxation in China and the University of Maastricht in the Netherlands. A Phi Beta Kappa graduate of Hamilton College, Professor Williamson holds MBA and JD degrees from Cornell University and an LLM from Georgetown.
Professor Williamson is a frequent lecturer to professional groups and has published numerous articles in journals such as Journal of Accountancy, Journal of Taxation, Taxes, Tax Adviser, Journal of Partnership Taxation, Taxation for Accountants, Taxation for Lawyers, Tax Notes, Journal of Corporate Taxation, and Journal of Tax Practice and Procedure. He was named 2009 author of the year by the Bureau of National Affairs, 2013 person of the year by Tax Analysts publishers of Tax Notes, and 2014 best article of the year by the editors of Tax Adviser published by the American Institute of Certified Public Accountants.
Logistics:
Cost: $30 for members | $35 for guests and emeritus members

Guests warmly welcome when accompanied by a member

Via Metro: Red Line Bethesda Station

Via Car: Enter parking garage from the visitor entrance on the left. Take the East Tower elevators to the East Tower lobby for security check in.