Will Your Clients Outlive Their Life Insurance?
Date:
Thursday, March 2, 2017
Location:
Hilton Rockville Hotel | 1750 Rockville Pike, Rockville, MD 20852
Speaker:
Michael Brohawn, ITM TwentyFirst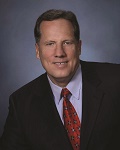 About the Program:
Clients are living longer as life expectancy averages climb. Learn how estate plans will need to be adjusted to account for this new reality and the fact that clients may outlive their life insurance policies.

About the Speaker:
Michael Brohawn, CFP®, CLU®, is a 20-year veteran of the life insurance industry and a Managing Director at ITM TwentyFirst, the largest provider of life insurance policy management services in the country. Mr. Brohawn was a Founder and Managing Partner at ITM, where he developed proactive processes to document Trust Owned Life Insurance (TOLI) trustee files and maximize beneficiary values, while mitigating trustee liability.
Before starting Insurance Trust Monitor, Michael was Vice President for Trust Owned Life Insurance Services at The Potomac Group (Crump), a Bethesda, MD firm. While at The Potomac Group, Michael developed educational programs for trustees and advisors that highlighted the issues surrounding TOLI trusts, as well as marketing programs still successfully being used by the firm today.
Details:
Lunch is served at 12:00 noon and the program begins at 12:30 p.m.

Member registration fee is $40

Guests welcome when accompanying a member host. A guest fee of $50 applies

Free parking. Closest Metro Station: Twinbrook on the Red Line
Related Document(s):