Membership Luncheon | How to Engage in Family Succession Planning and Not Ruin Thanksgiving Dinner!
Date:
Wednesday, September 27, 2017
Location:
Kenwood Country Club, 5601 River Rd, Bethesda, MD 20816
Speaker:
James Beers, CPA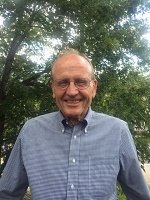 About the Program:
Choosing the next generation of leaders, dealing with sibling rivalry, taxation and valuation issues, while helping first generation owners give up control, is complicated and requires finesse. Jim Beers will share case studies and best practices to assist with the succession transition to allow family businesses to avoid potential pitfalls and to continue to thrive under the next generation of leadership.

About the Speaker:
Jim Beers, CPA, was a founding partner and chief executive of Beers & Cutler, Certified Public Accountants, a Washington-based business consulting and CPA firm serving closely-held businesses and entrepreneurs. The firm merged with Baker Tilly in 2009. Mr. Beers also served from 2003-2011 as co-chairman of McArthurGlen UK, Ltd, Europe's leading designer outlet developer and operator with over five million square feet of retail space in operation, under construction or planning. He continues to serve in the role of managing general partner of the Oklahoma Cogeneration, LLC, Oklahoma City, OK, a 125-megawatt cogeneration plant. Mr. Beers has served on numerous corporate and non-profit boards of directors, and as an adjunct professor in the United States and at universities in China and Europe.
Details:
Buffet lunch is served at 12:00 noon and the program begins at 12:30 p.m.

Members may attend at no cost.

Guests are warmly welcome when accompanying a member host.
A guest fee of $50 applies.

Free parking.
Thank you to our Signature Sponsor