IRA Planning for Baby Boomers: Insights and Strategies for Professional Advisors
Date:
Tuesday, October 30, 2018
Location:
Bethesda Hyatt Hotel, One Bethesda Metro Center (7400 Wisconsin Ave), Bethesda, Maryland
Speaker:
Jeffrey Levine, Nerd's Eye View Blog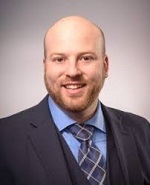 About the Program: Please note this is a 90 minute presentation, ending at 10:00 am.
Americans currently hold over $28 trillion in retirement assets. As such, a sound understanding of the rules surrounding these accounts is an absolute must for any serious practitioner. Those who understand the ins and outs of IRA planning are poised to benefit from the wave of Baby Boomers that are, or soon will be, tapping into their retirement assets. Conversely, those without such knowledge risk losing relevance, or worse, making the costly and irrevocable mistakes that can derail clients' plans. This session will focus on:
Navigating the complexities of required minimum distributions

Roth conversion opportunities eliminated under the Tax Cuts and Jobs Act

Understanding post-death distribution rules applicable to trusts and non-spouse beneficiaries

Sophisticated planning for beneficiary spouses
About the Speaker:
Jeffrey Levine, CPA/PFS, CFP®, CWS®, MSA is the Director of Advisor Education for Kitces.com, a leading online resource for financial planning professionals, and also serves as the CEO and Director of Financial Planning for BluePrint Wealth Alliance LLC, a Registered Investment Adviser, where he drives the firm's vision of delivering a unique, modern approach to the financial, tax and estate planning. Jeffrey is a recipient of the Standing Ovation award, presented by the AICPA Financial Planning Division for "exemplary professional achievement in personal financial planning services." He was also named to the 2017 class of 40 Under 40 by InvestmentNews, which recognizes "accomplishment, contribution to the financial advice industry, leadership and promise for the future." Jeffrey is a regular contributor to Forbes.com, numerous industry publications, and is regularly sought after by journalists for his insights.
Details:
Buffet breakfast is served at 8:00 am and the 90-minute program begins at 8:30 am.

Guests are warmly welcome when accompanying a member host.

Member registration fee: $40. A guest fee of $50 applies.

By Metro: Red Line Bethesda Station

By Car: Paid parking is available at the Hyatt. The garage is accessible from the front of the hotel or from Woodmont Avenue at One Bethesda Metro Center.