Demystifying Impact Investing and Enhancing Your Family Legacy
Date:
Thursday, January 24, 2019
Location:
Bethesda Hyatt Hotel Rooftop | One Bethesda Metro Center (7400 Wisconsin Ave), Bethesda, Maryland
Speaker:
Karen Wawrzaszek, Sullivan, Bruyette, Speros & Blayney, LLC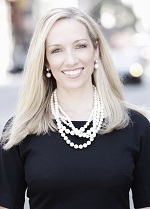 This meeting will be held jointly with the Washington, D.C. Estate Planning Council
Program Description and Benefits:
As impact investing has gained in popularity, particularly with the next generation of wealth owners, there is still a lot of confusion as to what it means, how to measure success in a variety of opportunities, and does it make sense for my family or my Foundation? We will explore the nuances of the impact and sustainable investing category and discuss its relevance in an investment program. With unprecedented levels of wealth transfer occurring over the next two decades, these investments will become an increasing part of a family's balance sheet requiring us to answer yet another question, "How can impact investing enhance my legacy plans?"
Speaker Biography:
Karen Wawrzaszek, CFP®, CTFA, is the Senior Director for Financial Planning of Sullivan Bruyette Speros & Blayney, LLC of McLean, Virginia. She has more than two decades of experience leading ultra high-net worth families and non-profit organizations through investment programming and holistic financial planning. Karen is an industry thought leader for impact investing and financial planning and speaks at a variety of impact investment conferences; the United Nations Global People's Summit; contributed to the World Economic Forum's primer on Impact Investing for Family Offices; and has published articles in Forbes on social entrepreneurship and impact investing. Karen is a pro-bono consultant to WACIF and Ford Motor's "HERImpact Powered by Ford" initiative. She was previously a Managing Director for Rockefeller Capital Management and has led the impact initiatives for two privately-held Family Offices.
Logistics:
Cost: $30 for members | $35 for guests and emeritus members

Guests warmly welcomed when accompanied by a member

Via Metro: Bethesda Station on the Red Line

Via Car: Paid parking is available in the garage which is accessible from the front of the hotel on Wisconsin Avenue or One Metro Center on Woodmont Avenue.

Buffet breakfast will be served
Thank you to our Signature Sponsor