The Digital Revolution Has Come for Wills: What the Maryland Practitioner Should Know
Date:
Tuesday, March 5, 2019
Location:
Bethesda Hyatt Hotel, One Bethesda Metro Center (7400 Wisconsin Ave), Bethesda, Maryland
Speaker:
Cory Larkin, Esq., Furey, Doolan & Abell, LLP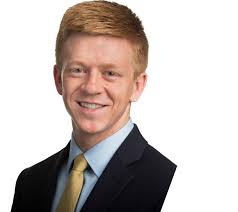 About the Program:
For better or worse, advancing technology permeates nearly every facet of modern life - and soon it might obviate the portentous, inconvenient and (sometimes) critically important denouement of estate planning - The Signing Ceremony! Join Cory as he discusses the rapid development of state laws authorizing electronic wills, remote witness attestation, and remote notarization. Cory will also recount key issues that the Uniform Law Commission encountered in drafting a model bill for electronic wills, which is set for release this year, and identify significant risks and opportunities related to electronic wills; and implications for the Maryland estate planning practitioner.
​About the Speaker:
Cory Larkin practices trusts and estates law with Furey, Doolan & Abell, LLP. He assists a wide range of clients primarily in the areas of estate planning and administration, as well as in corporate, employment, and real estate law matters. He obtained his J.D. from The Catholic University of America Columbus School of Law while building a financial services practice, and received his undergraduate degree from the College of William and Mary. Cory is a member of the Real Property, Trusts and Estates Law Section of the American Bar Association and serves as an observer on the Uniform Law Commission Electronic Wills Committee.
Details:
Buffet lunch is served at 12:00 noon and the program begins at 12:30 pm

Guests are warmly welcome when accompanying a member host.

Member registration fee: $40. A guest fee of $50 applies.

By Metro: Red Line Bethesda Station

By Car: Paid parking is available at the Hyatt. The garage is accessible from the front of the hotel or from Woodmont Avenue at Three Bethesda Metro Center.
Thank you to our Signature Sponsor