Movie Meet Up - Knives Out Virtual Discussion and Social Hour
Date:
Tuesday, August 18, 2020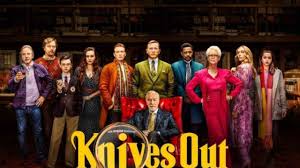 The hit movie, Knives Out, is a classic who-dunnit with a twist. It follows the investigation into the death of the patriarch of an eccentric and dysfunctional family as they each seek to gain control of the family fortune. The film is available at no cost for Amazon Prime members, or as a low-cost rental on multiple streaming platforms. Watch the movie first, and then join us for an informal discussion and virtual meet-up. Or, join us even if you don't have an opportunity to watch the movie. Perhaps you have a story to share about an eccentric client.

Please feel free to have your own happy hour snacks and beverage of choice on-hand for our vitual mix and mingle.
There is no cost for members to participate; guests may join for a nominal fee.
You will be sent connection and zoom registration details the day prior to the event.