Annual Membership Meeting and Virtual Networking
Date:
Thursday, May 20, 2021
Registered for this event? Login now to view additional event details.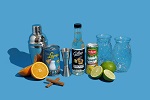 The Annual Membership Meeting of the Estate Planning Council of Montgomery County, Maryland will be held this year in a virtual format. The election of 2021-2023 Officers and Directors will be held via virtual poll.
Although it is too late to register to receive a beverage delivery, it is not too late to join register and join in a fun evening with you EPCMOCO colleagues.
We will also have a brief presentation by Derek Longbrake at the Montgomery County Coalition for the Homeless. The Council has partnered with MCCH in the past for community outreach activities. Lynn will give us an update on current needs in the community, challenges from the pandemic and the outlook moving forward.
Join us for a fun and informative virtual gathering. We will leave plenty of time for networking and connecting. There is no cost to register.