Tax Legislation for Estate Planners: Watching the Sausage Being Made
Date:
Thursday, November 4, 2021
Speaker:
Beth Shapiro Kaufman, Caplin & Drysdale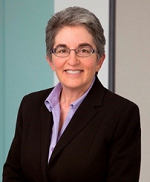 About the Program:
Will they or won't they? Will Congress pass and the President sign new tax law legislation and how will the details impact your clients? That is the question on the minds of many preparing for year-end client planning. Learn from an expert about the details in current proposals, changes being contemplated and pre-planning to be undertaken now that can benefits your clients later.
About the Speaker:
Beth Shapiro Kaufman is a Member in Caplin & Drysdale's Washington, D.C., office. Ms. Kaufman assists wealthy individuals with their estate planning, with a focus on minimizing taxes. She also advises lawyers and other professionals on complex issues regarding estate, gift, and generation-skipping transfer taxes. Ms. Kaufman is member of the adjunct faculty for the University of Miami Heckerling Graduate Program in Estate Planning, where she teaches generation-skipping transfer tax. Prior to rejoining Caplin & Drysdale in 2001, Ms. Kaufman worked for over six years in the Treasury Department's Office of Tax Policy, where she had principal responsibility for all tax policy matters affecting trusts and estates. Ms. Kaufman is a Fellow of the American College of Trust and Estate Counsel. She is a graduate of Harvard Law School, where she was Notes Editor of the Harvard Law Review, and Pomona College.
Logistics:
Fees: No cost for active members; $15 for guests and emeritus members

Connection and zoom registration details are included with the confirmation email and calendar function.

​Participant video and audio will be muted during the presentation.

Feel free to have your favorite 5 pm beverage of choice on-hand during the presentation.
The Council thanks our Signature Sponsors