Annual Meeting Featuring Diane Rehm
Date:
Wednesday, May 25, 2022
Location:
Kenwood Country Club | 5601 River Road Bethesda, MD 20816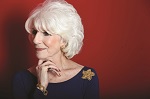 Thank you to our program sponsor

About the Program:
Join EPCMOCO for a special Annual Membership Meeting featuring a fireside chat with jounalist and author Diane Rehm. Diane will discuss her recent book, When My Time Comes: Conversations About Whether Those Who Are Dying Should Have the Right to Determine When Life Should End. and other topics.
After the presentation, we will enjoy an outdoor reception on the patio (weather permitting).
The Council Community Outreach Committee will be collecting socks on behalf of Bethesda Cares. Socks are one the most pressing needs among the unhoused community. Please bring several pairs of new socks with you to the meeting. All those that donate socks will be entered into a raffle to win an authographed copy of Diane Rehm's latest book.
About the Speaker:
Diane Rehm is a native Washingtonian who began her radio career in 1973 as a volunteer for WAMU 88.5, the NPR member station in Washington, D.C. She was hired as an assistant producer and later became the host and producer of two health-oriented programs.
In 1979, she began hosting WAMU's local morning talk show, Kaleidoscope, which was renamed The Diane Rehm Show in 1984. The Diane Rehm Show grew from a local program to one with international reach and a weekly on-air audience of more than 2.8 million.
Diane now brings her unique mix of curiosity, honesty, intimacy and nearly 40 years as host of WAMU and NPR's The Diane Rehm Show to the podcast world. Listen weekly to On My Mind for Diane's conversations with newsmakers, writers, artists and thinkers on the issues she cares about most: what's going on in Washington, ideas that inform, and the latest on living well as we live longer. Topics range from the U.S. economy and foreign affairs to literature, science and the arts. Many of the nation's prominent newsmakers, journalists, and authors have appeared on her program, including then-Sen. Barack Obama, former presidents Bill Clinton and Jimmy Carter, former Vice President Dick Cheney, former secretaries of State Colin Powell and Hillary Clinton, retired Justice Sandra Day O'Connor, Sen. John McCain (R-Ariz.), and Nobel Laureate and Pulitzer Prize-winning author Toni Morrison.
In 2014, President Barack Obama presented Rehm with the National Humanities Medal. "In probing interviews with everyone from pundits to poets to Presidents, Ms. Rehm's keen insights and boundless curiosity have deepened our understanding of our culture and ourselves," the White House said.
Newsweek magazine named The Diane Rehm Show one of the most interesting talk shows in the country. National Journal says Rehm is "the class act of the talk radio world." In fall 2013, the program was identified as one of the most powerful programs in public radio based on its ability to draw listeners to public radio stations.
In 2010, Diane Rehm won a Personal Peabody Award, considered among the most prestigious and selective prizes in electronic media, for her more than 30 years in public broadcasting. Rehm has been also named "Washingtonian of the Year," and one of the "150 Most Influential People in Washington" by Washingtonian magazine. She's been included several times on the magazine's list of the "100 Most Powerful Women," most recently in 2013. The daughter of Arab immigrants who settled in Washington in the early 20th century, Rehm was selected as Arab American of the Year by ACCESS in 2013 in celebration of her rich heritage.
Rehm has received many other honors and awards in her three-decade career, including: the inaugural Urbino (Italy) Press Award; the International Matrix Award from the Association for Women in Communications; and named a Fellow by the Society of Professional Journalists, the highest honor the society bestows on a journalist, for extraordinary contributions to the profession. In 2011, she received the Excellence in Journalism Award from the American News Women's Club.
In 1998, Rehm's career nearly ended because of spasmodic dysphonia, a neurological voice disorder that causes strained, difficult speech. Rehm sought treatment, returned to the show, and called attention to the condition. The National Council on Communicative Disorders recognized her work with a Communication Award, and ABC's Nightline devoted an entire program to a conversation with Rehm about her disorder. In 2011, Rehm was awarded the Voice Education Research Awareness (VERA) Award from The Voice Foundation for her sustained contributions to the field of voice communication.
Rehm is the author of four best-selling autobiographical books: Finding My Voice (Knopf, 1999), in which she describes her childhood, marriage, career and voice disorder; Toward Commitment: A Dialogue about Marriage (Knopf, 2002), a deeply personal book co-authored with her husband, John; Life with Maxie (Gibbs Smith, 2010), a lighthearted story about her dog; and her most recent book, On My Own (Knopf, 2016), a moving story about the death of her husband of over 54 years and her struggle to reconstruct her life without him.
Rehm's loyal connection to WAMU 88.5 and American University was recognized in 2007 when she was invited to receive an honorary degree and deliver the College of Arts and Sciences commencement speech. "I feel fortunate to have spent so many years in public broadcasting under the aegis of this fine University," she told the graduates. "Our goals have been one and the same: to expand horizons, and to promote a deeper understanding of the world around us." She has also been awarded honorary degrees from Virginia Theological Seminary, Washington College, McDaniel College, and Shepherd University.
Rehm is a director emerita of the PEN/Faulkner Foundation and a trustee emerita of McDaniel College in Westminster, Md.
Logistics:
Registration opens at 5:00 pm and the program begins at 5:30.

Registration fee is $25 for members and $60 for guests

Outdoor (weather permitting) reception to follow the program.

Guests are warmly welcome.

Free parking.
The Council thanks our Signature Sponsors